Telecom Futurist
Apr 29
HP / Palm Acquisition Takeaways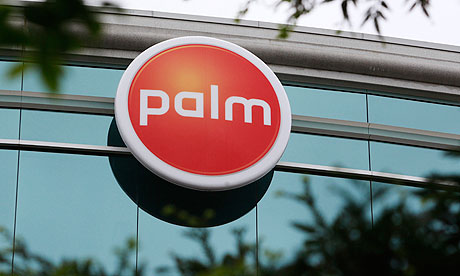 A lot has been already written about this subject, but here are my own quick insights.
Impacts of this deal:
For HP: Palm & WebOS strengthen HP's positioning in the long run, strong patent portfolio (1650 patents), operator relationships (e.g. 85+ carriers globally including Verizon, Sprint, etc.). and differentiation in the mobile devices market (HP will offer web-OS powered smartphones, tablets, notebooks, etc.).  With Palm, HP is also able to leapfrog past other PC makers such as Dell, Lenovo and Acer, who are also getting their feet wet in the growing smartphone segment.  In addition, it is likely that Palm also drew some interest from players such as Lenovo and HTC, and, as the old adage says, "to the winner, the spoils".
For Palm: HP brings a few intangibles to the table including resources, scale and global reach, while simultaneously maintaining Palm's autonomy (Palm will be a business unit within HP).  To put it in other words, HP has the "deep pockets" to invest in the Palm brand (ecosystem, hardware) and take WebOS in places that Palm couldn't (now with HP, it might put WebOS on devices such as set top boxes, netbooks and other low-end devices, which Palm alone wouldn't do, particularly after the Foleo debacle).  Moreover, HP is likely to be able to offer a cost effective product by leveraging its existing purchasing power for items such as memory, keyboards, panels, etc.

For success, HP will need to integrate Palm, rationalize its software platforms (Linux, WinMo, Windows7 and webOS) and strengthen Palm's enterprise offerings in order to better position itself versus competitors such as RIM.  Furthermore, HP will need to invest a lot in the platform, specially in third party app development, hardware and sales channels.  Recall that Palm had an uphill battle to develop a strong developer ecosystem, with only 2K apps, which is much less than Apple's 185K apps, for instance.  While HP-Palm will not likely change the smartphone market landscape in the short run, the merger indicates that mobile device leadership entails a more compelling and vertically integrated proprietary hardware/software offering, which can add some competitive pressure on vendors such as HTC, LG, Motorola, Nokia, Samsung and Sony Ericsson.
Apr 28
First Managed Network Operations Deal in Canada
Mobilicity announced yesterday it was awarding Ericsson a 5-year managed network operations contract.  This is the first time in Canada in which a service provider outsources the handling its day-to-day network operations.  Ericsson signed a similar deal with Sprint Nextel last year (valued between $4.5 and $5 billion over 7 years).  Here are a couple of insights on this deal from the Financial Post and the Globe and Mail.
#Datacenter Metrics - Is 70 Data Center Performance Metrics Enough?
Interesting piece by John Furrier on application performance metrics for data centers:
#Datacenter #Metrics - Is 70 Data Center Performance Metrics Enough?
He does bring up a valid point about the labor costs going up with the increased complexity of more sophisticated technologies to provide these different performance yardsticks…
Apr 27
Android Overtakes iPhone Web Traffic in the US
AdMob has released its latest monthly update (for March 2010) and TechCruch uncovered one of the gems in that report, namely that Android advertising traffic has surpassed iPhone traffic in the U.S. for the month of March (46% for Android versus 39% for the iPhone)
Apr 26
Needed Right Now: A Baseline for Cloud Security and Trust -
Trust certification is definitely going to be a catalyst for further adoption of cloud services.
CenturyLink / Qwest Deal Rationale
Nobody was that surprised to hear last week's announcement on the acquisition of Qwest by CenturyLink (in in a tax-free, stock-for-stock transaction in which CTL shareholders will own 50.5% of the combined company and Qwest shareholders are expected to own 49.5%).  Considering cost synergies (including CAPEX) of roughly $625 million, the price tag for Qwest was just under 4x its 2010 EBIDTA, which is quite reasonable.  The Wall Street Deal Journal had more detail on the deal rationale.
Ciena Picked as One of AT&T's Domain Suppliers
Last week, Ciena was picked by AT&T as one of its domain suppliers for optical and transport equipment (the other one being Fujitsu).  Looks like the Nortel MEN acquisition is already paying off as Ciena leveraged Nortel's 100-Gig transport technology wanted by AT&T.  In the process, Ciena beat out NSN.
World's Most Stunning Data Centers
Pretty cool photos on a post from Hack n Mod from data centers belonging to companies such as Microsoft and TeliaSonera (Telia's data center shown above).
Revenue/employee is an awesome metric, esp in evaluating internet and software companies, where employees are typically the primary "asset" and expense.
Apr 25
Softbank Considering Various 4G Alternatives
This TelecomAsia story talks about how Softbank in Japan is considering various alternatives for the 4G spectrum it got from Willcom (failing PHS operator) in the 2.5 GHz band including TD-LTE.  Other operators considering TD-LTE include Indian operators and China Mobile.
[video]
Apr 24
Unemployment Rate (U6 versus U3)
From Shadow Government Statistics another reality check on the economy with some really somber unemployment data: U-6 unemployment rate hitting the 16% mark.  U-6 is the Bureau of Labor Statistics' (BLS) broadest unemployment measure, including short-term discouraged and other marginally-attached workers as well as those forced to work part-time because they cannot find full-time employment.
In this sort of environment, it's hard to grow ARPU much… Also some folks might go for pre-paid deals rather than post-paid contracts.
Economy & Its Impacts…
This week, both AT&T and Verizon posted disappointing numbers and then I came across this post by Abner Germanow that references a Gallup pool suggesting 1 in 5 Americans fear losing their jobs within the next year.
Sentiment is always a tricky thing to forecast - particularly because it oscillates sometimes even from one week to the next one.   But with the SEC pushing ahead with its case against Goldman Sachs and Gallup polls like these, no wonder why Mitel stock performed the way it did on its first two days, and results from US operators such as AT&T and Verizon left something to be desired…
We're slowly coming out of the recession, but definitely in an "allegro ma non troppo" fashion (Italian tempo meaning "fast but not so fast")
Apr 23
Mitel Networks' Opening Day at the NASDAQ
Mitel Networks had a turbulent day on its debut on the NASDAQ (trading under the stock symbol MITL).  And today (Friday) the stock went down nearly another 2%.  I've been asked by a few folks, including the Financial Post tech reporter Jamie Sturgeon whether the timing for the IPO was right.  Given the improvement in the macro picture, the fact that all indicators are pointing to a recovery in enterprise CAPEX (based on opinions of various CIOs) and the opportunity to win some business arising from some churn in the Nortel ES customer base, I would suggest that the timing was right. However, the market performance in the first two days might indicate otherwise.  We will see what next week will bring…